D.C. art students memorialize Jesse Owens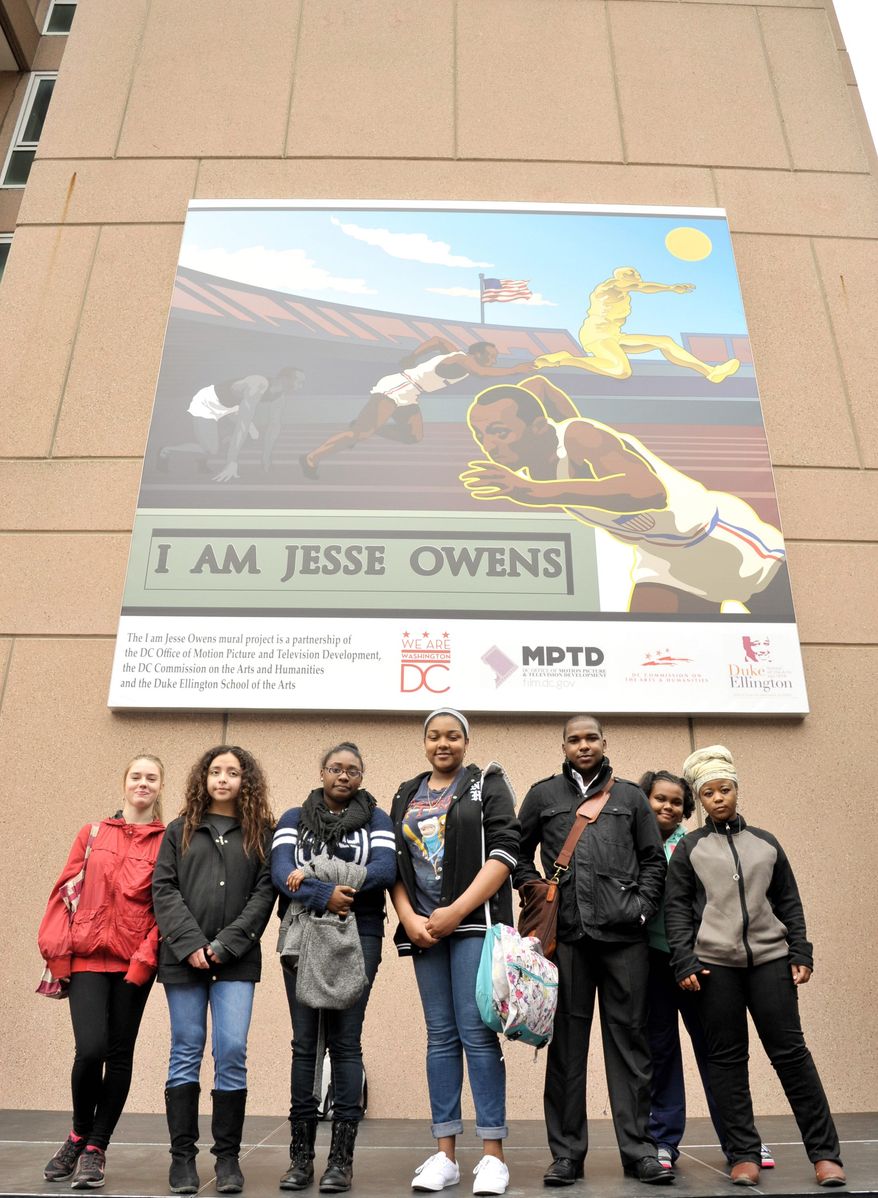 Students from The Duke Ellington School of the Arts pose with the Jesse Owens Mural at The Reeves Center in the District 
By Eric Althoff – The Washington Times – Sunday, April 12, 2015
A tribute to Olympic hero Jesse Owens now is proudly on display at the Frank D. Reeves Municipal Center in Northwest thanks to students at a nearby arts school.
D.C. Mayor Muriel Bowser and other city officials were on hand Friday for the unveiling of a 15-foot by 15-foot mural depicting Owens in his triumph at the 1936 Olympic Games in Berlin, where, as an ESPN writer once observed, he "single-handedly crushed Hitler's myth of Aryan supremacy" by winning four gold medals in track and field.
Bearing the simple declaration "I am Jesse Owens," the mural was created by students at the Duke Ellington School of the Arts.
"They had an opportunity today to put into practice some of the skills they have learned in museum studies," said Marta Stewart, head of the Ellington School's Museum Studies Department, which sponsored the mural's creation in association with the D.C. Commission on the Arts and Humanities and the D.C. Office of Motion Picture and Television Development.
"In coming here," Ms. Stewart said, "I was thinking about Jesse Owens and the idea of race, and how race is kind of a metaphor for our vocation, what we decide to do in life. And in school, that's where my race takes me."
She told the audience at the dedication ceremony that her students began their art project by researching Owens' life and legacy.